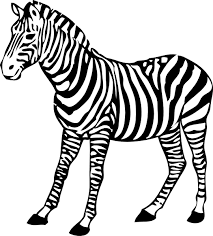 Our MMA mats are Maybe not Zebra mats but still great gym mats. Our MMA mats are quality mats which are made using quality material. They are just a different brand which doesn't make them different quality. The are MMA and other schools through out the country that use our mats in their gyms and training centres. You should consider using them as well.
Different Types of Mats Suppliers
There are all sorts of mats suppliers out there supplying all sorts of mats. When it comes to protective mats a large segment is for children mats. That is because when parents first have kids they are petrified that something is going to happen to their baby. They see it trying to walk and falling on its butt so often they can't help but think that it will cause them damage. That is why EVA play mats are so popular and by extension EVA mats. Indeed EVA mats are to most popular mats when it comes to kids mats. This is primarily because they are so inexpensive and readily available. There is a whole industry revolving around supplying parents with goods for their new born. This naturally this includes EVA mats.
What are EVA Mats?
It is a fact that martial arts EVA mats area very sort after mat. EVA jigsaw mats are the number one selling martial arts mats on the market. They are number one for martial arts for many of the same reasons that they are for kids mats. EVA mats ready available to buy. They are inexpensive which make them ideal for people how are on a budget and just need good martial arts mats for their gym. Also they are pretty durable so you know they will last for years to come. If you were to visit any number of martial arts schools across this country you would be likely to find EVA mats in use.
Premium Training Mats & MMA Mats
Sometimes though people are looking for a premium type of mat. In those cases they might want to go with vinyl mats. Vinyl mats such as Zebra Mats are higher up when you think about martial arts mats. They are the type of mats that you would find at a UFC gym or professional MMA gym. These kind of MMA mats are great for other activities but you will generally find them being used by professional organisations. The good news is that you don't have to fork out the amount you would normal for these kinds of mats. These days there are great suppliers out there of vinyl mats that don't come with the excessive price tag. You would want to make sure that the mats are good though and asking for a sample is recommended before buying.