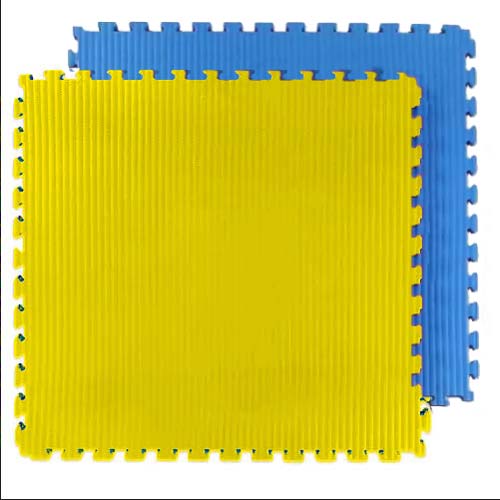 Training BJJ or Brazilian Jiu Jitsu is a very intense pursuit. It is a tough sport that can take its tool on your body. With all the throws and rolling around you want to make sure you have a good surface to train on. That is why you need good mats and the good news is you are a few options. In fact there are different types of BJJ mats available to suit any budget and requirements.
Puzzle Mats for BJJ Training
If you are budget conscious and are looking for a good quality mats then you can't go past puzzle mats. Puzzle mats, also known as jigsaw mats, are great for BJJ training which is why they are so popular. The good thing about them is that they are light weight which is great during installation or it you need to pack them up after use. Puzzle mats come in a variety of colours and thicknesses. They are interconnectable which create a stable floor covering during training.
Heavy Duty Mats
The different types of BBJ mats also include heavy duty vinyl mats. These mats come in two different types of finished. They include the tatami finish for people wanting a more traditional jiu jitsu mat. Then there are the smooth finish for people wanting to reduce mat burn. Either way both type of mats are great for BJJ training and have proven very popular for professional schools. The mats with the tatami finish are commonly referred to as tatami mats for obvious reasons. The version with a smooth finished are also called MMA mats as they a popular in mixed martial arts training.
So if you are look at Different Types of BJJ Mats then look no further. You have found the right place for all your mats needs.