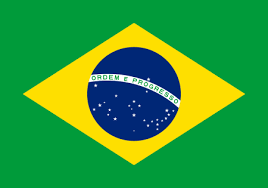 Lyoto Machida Defeats Vitor Belfont at UFC 224:
In what was a brilliant display of fighting between two veteran Brazilian fighters Lyoto Machida Defeats Vitor Belfont via TKO in the the second round of their title fight at UFC 224. The win came via head kick by the karate expert which is a signature kick for him. The loss was Belfont's final fight as he took of his gloves and put them in the centre of the ring as a symbolic gesture. Although it might not end his days on EVA mats in a training capacity, it will surely be his last time in the ring.
Lyoto on the other hand will most likely continue to fight even though he is no spring chicken at the tender age of 39. Lyoto has been a UFC fighter for some years now. He previously fought in the light heavy weight division but dropped down to middle weight for this fight. Lyoto is no stranger to the tatami mats having trained in Shotokan Karate before moving on to sumo, and BJJ amongths other arts. He has a distinctive style which is easily distinguishable from other MMA fighters.
Lyoto's next fight has not been finalised but he was immediately called out by Michael Bisping following his victory which would make for an interesting match up.
Lyoto Machida Defeats Vitor Belfont