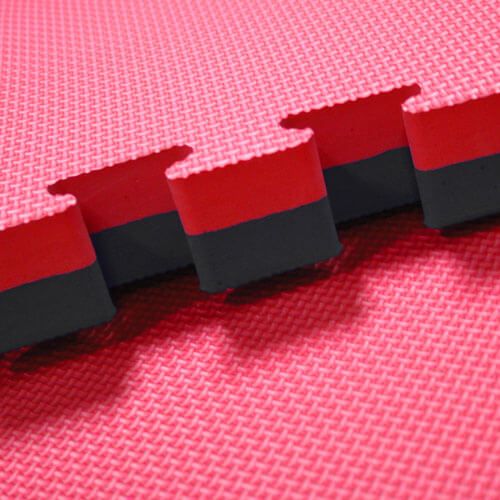 Ezy Mats are excited to announce that two new shipments of training mats have arrived in our Sydney and Melbourne warehouse. Customers will be ecstatic to know that they short wait for our mats was worth while and now they can get delivery of their mats. Whilst a large portion of the mats have been pre-sold there are still enough mats available for our other valued customers.
The mats to arrive in Melbourne were on a 40′ Container. The container was loaded with an assortment of jigsaw mats. We have all sizes in the container:
20mm Jigsaw Mats
30mm Jigsaw Mats
40mm Jigsaw Mats
40mm Tatami Jigsaw Mats
We have all the colour coming in:
Red & Blue
Red & Black
Black & Grey
The container has now been unloaded and is ready for delivery.
In Sydney we had a 20′ container. It was a top up shipment to our previous container which was 40′. In this container we only have black & grey jigsaw mats. They are"
20mm Black & Grey
40mm Black & Grey
Again a lot of these have been pre-sold but there are still some available for customers.
We constantly have containers arriving with new stock. Our next shipment which is currently in production will have tatami mats, wall mats and jigsaw mats. We are also looking at replenishing our MMA mats stock. But that is a secret project which we will surprise our customers with.
Our new training mats shipments in Melbourne and Sydney will help ensure we keep up our stock level. It is important we have stock when our customers need it most.
So whether you are looking at outfitting your home gym or professional premises look no further than Ezy Mats.