Melbourne Store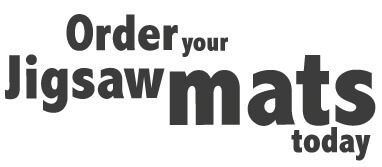 1300 859 956
Warehouse only.
Call for appointment to pick up.
9am to 5pm Monday to Friday
Visit our Ezymats Melbourne warehouse in Melbourne to pickup your EVA jigsaw mats. We stock quality mats for the Melbourne market. We also ship our EVA jigsaw mats throughout Victoria and beyond. If you would like to have your jigsaw mats shipped to you please contact us for freight charges. Otherwise you can visit us at our Melbourne warehouse by appointment.
Our Melbourne warehouse in located in central Melbourne, 5 km south-west from Melbourne's Central Business District. The suburb is bordered by the shores of Hobson's Bay and the lower reaches of the Yarra River. Melbourne covers a large area, which includes the distinct localities of Fisherman's Bend, Garden City and Beacon Cove.
Two major freeways run through Melbourne; the West Gate Freeway, which runs east-west from the West Gate Bridge and CityLink, which runs north toward the Bolte Bridge. Other main roads include Bay Street, Williamstown Road, Lorimer Street (which runs along the Yarra River), Graham Street, Salmon Street, Inglis Street and Beach Street (which runs toward Beaconsfield Parade and St Kilda).
Ezymats endeavour to be the most economical supplier of jigsaw mats in Australia. Should you find cheaper mats elsewhere we promise to do our best to beat any reasonable quote for the same product.
Our EVA jigsaw mats are the best and cheapest mats on the market. Elsewhere you can expect to pay more more than twice as much for EVA jigsaw mats.
A sample jigsaw mat is available on request if you need to test the mats. The sample size is roughly 20cm x 20cm which gives you the chance to test the thickness and hardness of the mats. The sample is free although freight is payable by the customer. Otherwise customers are welcome to purchase a full size mat to check suitability for their requirements.
Please contact Ezymats before making your purchase from another supplier and you won't be disappointment.
We have stock of 20mm, 30mm and 40mm EVA jigsaw mats in our jigsaw mats warehouse in Melbourne. We ship Australia-wide.