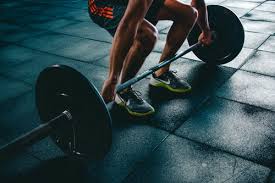 Exercise & Cross Training
In this age of obesity and other ailments due to bad eating habits and inactivity it is more important than ever to exercise. Thankfully there have never been more options available to people then there are today. There is a plethora of exercise options available to people. From Yoga too aerobic and everything in between. What is import is not what the activity is but that a persons choose anything so that they are at least being active. That said exercise & cross training are a great way to get active.
What is exercise?
So what is exercise? Wikipedia defines exercise as; "Exercise is any bodily activity that enhances or maintains physical fitness and overall health and wellness."[1] So in other world it is any activity that is design to keep your body fit and health. People usually to exercise for the express purpose of improving or maintaining their health. sometimes they also do it simple for the enjoyment. So they might play soccer, rugby or tennis for the fun of it but by extension be getting exercise.
Train Longer With Exercise Mats
What is important is that when they are doing exercise that they are taking actions to make sure that through exercising they are not actually hurting themselves. An example of this would be using exercise mats. With exercise mats you limit the impact that an activity has on your joints. The added benefit of using exercise mats is that you can train for longer and harder. There are other things that people can do like stretch before exercise. They can also use strapping to keep the joint tight. These are some of the many things people should consider whilst training.
Cross-Training For the Masses
Cross-training basically just refers to using a whole heap of training methods in your training. So instead of just doing one activity you might do a few different one. So you might mix lifting weights with skipping rope. Indeed you may mix four, five or even ten different exercises to make sure you get a full body work out. Cross training also requires a person to take measures to ensure that they are not going to get injured. Again they might want to consider exercise mats or some other kind of training mats such as jigsaw mats or gym mats.