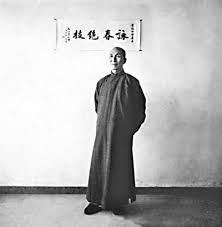 China has their first UFC champion with the victor by Zhang Weili over Jessica Andrade at UFC Shenzhen over the week end. Fighting in her home country China, Zhang Weili readily beat Brazilian Jessica Andrade with a tsunami of punches from which Andrade was not able to recover. Zhang finished the fight via a TKO that came in the first 42 seconds of the first round. Zhang is now officially first ever UFC champion from China. She is also the second UFC titleholder ever born in Asia. China's success in the UFC should continue with the UFC opening a $13M performance centre in Shenzhen to develop talent.
Zhang Weili was born in Hebei, which is a coastal province in northern part of China. Hebei is known for kung fu, a Chinese martial art, and here is a strong kung fu presence in Zhang's hometown of Handan, which is how Zhang was introduced to combat sports. Zhang states that her favourite fighter in the UFC is Tony Ferguson. Videos of Ferguson show him training with the wooden dummy and other aspects of Wing Chun. Although not the classic form of Hong Kong Wing Chun it is interesting that he uses it it his training.
What's next for Zhang is anyones guess. After going back to her BJJ mats for some training surely she will be up for a challenge against other UFC fighters keen to take her on. With a rounded martial arts such as UFC champion Zhang Weili it would be no surprise if she were back at The Black Tiger Fight Club in Beijing training on the martial arts mats for another fight. A dedicated fighter doesn't wait before getting back on their BJJ mats or martial arts mats readying themselves for what comes next.

Another Chinese fighter.