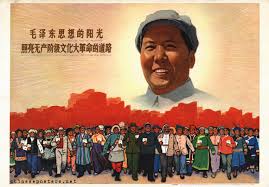 Donald Trump on Tuesday announced China $US200 billion in new tariffs which. Combined with other tariffs already announced it will mean the US is taxing roughly half of all its imports from China. China responded by saying it will be forced to retaliate against by against the US. A Chinese Commerce Ministry spokesman said, "In order to safeguard its legitimate rights and interests and the global free trade order, China will have to take simultaneous counter measures". What those countermeasure will be remain to be seen.
While in previous responses the Chinese have used harsh language this time their response was more muted. Beijing "deeply regrets" the tariffs they said. China has also stopped short of what kind of action might be taken, thus giving Trump a chance to back down. Previously China said that it would retaliate with $US60 billion in tariffs on US goods that came into effect in August. It has since gone quiet on the threat.
Trump also threatened to immediately impose almost $US270 billion of additional tariffs if the Chinese government announces retaliatory measures against US farmers and manufacturers. This in effect would be a tax on all Chinese products entering the US.
In light of the new tariffs the Australia's Reserve Bank board discussed the trade war at its recent meeting. They concluded that in saying that the "significant tensions around global trade policy … represented a material risk to the outlook."
"Ongoing uncertainty about trade policy had led to volatility in the prices of some commodities." "More generally, the direction of international trade policy in the United States continued to be a source of uncertainty for the outlook for the world economy." This is according to the board's minutes released on Tuesday.
Unlike the previous rounds of tariffs, which targeted industrial goods, this tranche will affect consumer products. It could lead to price rises for items such as gymnastics mats, puzzle mats, air conditioners and jigsaw mats.
The new tariffs of $200 billion on Chinese goods will bring the electronics and gym mats sectors into the trade war.
The Chinese doodle minister is expected fly via cargo plane Washington next week to resume talks with his Amercan counterpart.
One of el Presidentè's last remarks on the issue was, "These practices plainly constitute a grave threat to the long-term health and prosperity of the United States economy. As President, it is my duty to protect the interests of working men and women, farmers, ranchers, businesses and our country itself. My administration will not remain idle while those interests are under attack," he said
So some people inherently might be thinking the President Trumps actions might be crazy others think they are not. At the end of the day he was elected by the American people. They must be happy with the progress that is being made in the trade front.