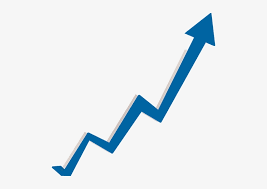 The Australian Dollar recorded its first weekly decline since September 23rd despite hitting a six week high of 0.6882 early in the week. The US dollar has been the strongest of the major currencies in the recent past which was due to a whole heap of encouraging corporate earnings results. Indeed the US economy continues go from strength to strength. This is even after the numerous trade wars they are fighting on multiple fronts. The Australian economy is also doing better after recent rate decreases and the RBA has expressed positive sentiment. As a result the chances of another rate decrease has fallen over the short term.
Has the dollar hit rock bottom?
It seems that the AUD might have hit a bottom, at least for the short to medium term. Most economists are predicting that there will not be anymore rate cuts in the foreseeable future. What this means for gymnastics mats and tatami mats should be positive. Generally the price of gymnastics mats and tatami mats have been increasing over the past two years as the dollar has gradually dropped. This is to be expected and would have been the experience across the board with imported products.
The AUD effect on gymnastics mats
Gymnastics mats have become increasingly popular over time as people have gone back to exercising. Especially in the eastern, southern, western and northern states there has been a resurgence in exercise activities. That would indicate that the whole country is moving towards a more healthy lifestyle, which would be a positive development. The same can be said about tatami mats. They are similar to gymnastics mats but are used more in martial arts. and similar activities.
Training mats in general have seen a positive effect since the currency has stabilised. Although there is still lots of volatility in the stock markets, the currency markets have experienced a period of limited movement. This is true about the AUD vs the USD and other currencies as well. As long as this persists the price of tatami mats and gymnastics mats should be good as well. The rate of inflation has been subdued over the last few years which explains why prices have not risen so much despite currency fluctuations.