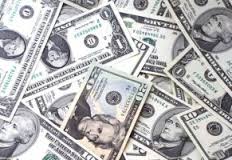 The US dollar was the main mover with the Australian Dollar closing higher for the third day in a row. The US dollar index gave up 0.35% as it continued to drift lower from its fourteen month high. Also the Australian Dollar lifted by 0.35% against the NZ Dollar. The other Aussie crosses were little changed. Overall it the AUD has stabilised after falling somewhat over the last few weeks.
The USD's drop was initiated by Federal Reserve member Bostic saying he expected only one more rate hike in 2018. He predicted three rate hikes at the beginning of the year, saying he was open to a fourth if the economy grew fast enough. However trade tensions have provided downside risk. Markets still believe two rate hikes are on the cards, in September and December.
Politics has returned to the fore with Malcolm Turnbull facing a real leadership challenge. The nuances of politics are for other platforms but this kind of instability can unsettle the currency. Typically a quick move to change leadership contains the damage but a protracted situation could destabilise the Aussie dollar.​
Although the dollar has come down a bit over recent weeks it is yet to effect the price of jigsaw mats. The price of jigsaw mats is still stable and they are well priced. As Ezy Mats have large stock quantities in their expansive warehouses they are able to ride out any fluctuation in the currency market. The large range of gym mats also makes it easy to contain pricing.