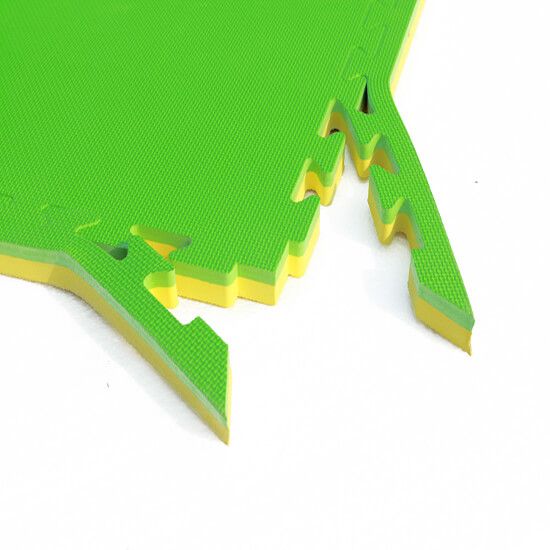 Ezymats now offers 20mm jigsaw mats on special order. The mats can be pre-ordered and delivered with our next shipment be have a new shipment coming nearly every month. As such pre-ordered 20mm jigsaw mats will take around 4 weeks. Worth the wait considering how much you will save ordering from Ezymats. Our 40mm jigsaw mats are always in stock in our Belmore warehouse.
Specs for our 20mm jigsaw mats below:
SIZE: 1mx1mx2.0cm
STRIPES: T stripes
COLOR: red/blue,yellow/green or as per customer's requirments
HARDNESS:60 degrees
DENSITY:130kgs/CBM
PACKING: 5PCS/woven bag
DISC:Foam EVA, no odour, flexible, bright colour, suitable for taekwondo, karate, gyms etc. Also suitable as playing mats in children's play areas.