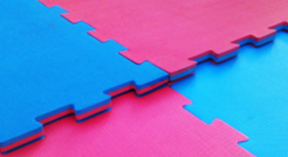 Pre-order your jigsaw mats now
Our latest shipment of jigsaw mats will be leaving China on the 5th May. They will take two weeks before they reach our shores by boat. The container will be delivered and unloaded at our warehouse in Belmore. In total there are 600 40mm jigsaw mats arriving with this shipment which includes shipping cartons.
Order your mats today if you would like to reserve stock. From our experience the mats will sell fact and you may miss out if you don't reserve yours.
Call us on (02) 9718-7424 or email us at: info@ezymats.com.au
You can also visit us at: 705 Canterbury Road Belmore NSW.