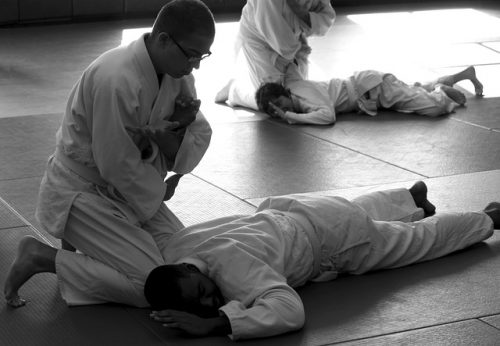 Qualities That Make A Great Martial Arts Mat
There are various specialities that call for a wide array of skills as well as when it comes to mats. Smooth and soft tatami mats, for example, are ideal for ground wrestling and grappling work. Amongst all of these, however, acquiring the ideal mat for training and exercise is essential if there will be any advancement. Similar to when acquiring equipment for children gymnastics, there are a couple of factors you are advised to consider when searching for a Great Martial Arts Mat. The following are some criteria to keep in mind.
Durability
Whenever browsing for a mat, you essentially want to get one that will remain firm the test of time. These exercises will be able to put a lot of pressure level on the mats. Plus you want to make sure that the mat you buy is one that can stand up to the stress. For that reason, it should not wear out quickly.
Shock Absorption
A great mat should be manufactured of a shock-absorbent materials that are powerful enough to support against the effect of the falls when training. You do not want to be stressing about getting hurt as you practice.. This is going to intervene with the training and get in the way of your progress.
Non-porous
What makes a mat ideal is that how it should be protected in a non-porous material to make sure that it is resistant to water. It should be able to prevent the mat from taking in water. This will make it very simple to care for and sanitise the mats. A material with no porous also shields the internal elements of the mat that could be harmed by water. Apart from that, a material that is both non-porous and water-resistant helps you to clean it easily.
Mold and Mildew Resistant
Mildew and mould are microorganisms that can discolour the mat, bring about an uncomfortable smell and trigger the mat's degradation. When getting a mat, you want to make sure it is one that is proof to these microorganisms. That is to shield it from these dangerous impacts and guarantee it endures long.
Light and Portability
In case you do not own a permanent area or space for training, you are advised to buy a mat that will be simple to move around. Moreover, make sure the mat is easy to be installed and stored.
EVA Foam and Density
Flooring mats for martial arts practices are needed to be manufactured of EVA foam material, which is a result of the combination between ethylene and vinyl acetate that will make this material both durable and soft which are two necessary characteristics for any cushioning material. The materials within EVA foam material makes the mat simple and easy to clean, long-lasting, shock-absorbing and comfy for your training. When buying a mat, you have to make certain it is made of the proper material. Furthermore, the padding material's density is a major determiner of the excellence of the mat itself. Essentially, you want to get a mat with the ideal material density to cushion against any falls. A material with high-density level will be able to withstand the force put on it throughout the impact
Soft Landing
A MMA mat should enable you to have a safe and secure landing when training to prevent incidents and injury to the muscles. This will help you to gain the confidence you need to focus on the training as well as to enhance your movements.
Landing yourself on the most ideal mat certainly depends on numerous qualities to be concerned of. If you need to buy MMA mats, make sure you get one(s) from Ezy Mats