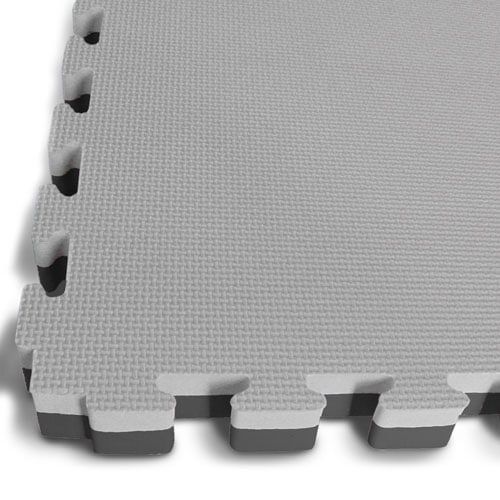 With the proliferation of 24 hours gyms and home training there has been an explosion of the need for anti-fatigue mats. Anti-fatigue mats not only look good and mark out the designated area for training but they assist in limiting injury due to vigorous training. The need for ant-fatigue mats can't be overstated when discussing training and the effects on the body both positive and negative.
While they are a large variety of gym mats on the market one can not look past interlocking flooring. Interlocking flooring is a great choice when considering what type of gym mats to install in your establishment. It has many advantages over other types of floor which I will discuss here.
Easy Installation of Interlocking Floor Mats
One of the greatest advantages of these kinds of mats is that they are easy to install. With many other types of mats and flooring you generally need a professional to install them for you. Often you also need adhesive in order to keep the that or flooring from moving around. With interlocking mats this is not the case. All you need to do is arrange a pattern and determine the designated area. Calculate how many mats you require and simple install. The mats come together like a jigsaw puzzle which is why they are also know as jigsaw mats. However they are not like a complicates jigsaw puzzle. The jigsaw pattern repeats itself which makes it so much easier to put together.
Cost Effective Gym Mats
The best part of these mats is that they are the most cost effective type of training mats on the market. They are made of EVA foam which is an abundant product making the manufacturing of the product relatively cheap. Also the compact nature of the product make it easy and cheap to ship. Other mats which might come in a roll take up much more room per square meter which make it a less attractive product to ship.
Flexible Product For Gyms
As the flooring is made up of just individual mats it is very flexible when trying to customise areas for training. The mats themselves are double sided and come in different colours per side. So if you are looking at marking out areas in your training gym it makes it easier. Or if you have a martial arts gym and want to make out specific sparring area so that students know their bounds it is remarkably easy. You just make a plan and stick to it.
Ezy Mats Are Best Supplier In Australia Of Gym Mats
Without doubt Ezy Mats is the best supplier of interlocking flooring in the Australian market. We have a great range of mats and offer friendly and reliable service. So if you are looking at buying mats then give us a call. We will do our best to help you with your every need.