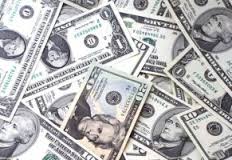 AUD Falls After RBA Speech
The AUD falls to the lowest level since January 4th after the RBA speech which indicated lower than expected growth and inflation. The Aussie was off against all of the majors except for the NZD. The RBA Governor Philip Lowe recalibrated interest rate expectations. They went from mildly hawkish to neutral due a slow down in economic activity. This is a result of the down turn in the housing market and other international uncertainty. That is despite the fact that iron ore is trading at highs and the price of oil is holding up. Both of which are major Australian commodities. Adding to the pain was a weak retail sales reading and a marked decline in imports and exports in December.
This AUD falls might have the effect of impacting inflation which would be ironic considering it was one of the RBA's chief concerns. The depreciation in the currency will have a effect on any new imports of jigsaw mats and MMA mats. Whilst we always endeavour to keep pricing down any persistent downward trend in the value of the AUD has an impact on pricing. This is true of all products imported into Australia. Jigsaw mats are imported from China as too are MMA mats.