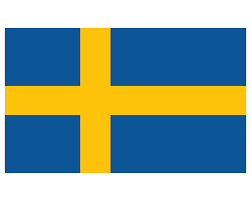 Alexander Gustafsson Retires from MMA Mat After UFC Stockholm
In MMA news Alexander Gustafsson Retires. UFC fighter Alexander Gustafsson has chosen to retire from the UFC and professional MMA fighting after his loss to veteran Anthony Smith at UFC Fight Night in Stockholm Sweden. The big Swede, who also goes by the nick-name "Lionheart", simply stated that "the show is over, guys". Gustafsson, 32, was submitted by Smith in the 4th round via rear naked choke. It is not a pretty way to go but much better then a straight knock-out.
Alexander Gustafsson was famous for being the only MMA fighter to take Jon Jones the distance. No only did he take him the distance but issued the only real scare to the UFC legends fighting career. Amongst other things Jone Jones tweeted after the retirement announcement "You held the division to a standard and made us better", Jones said. After such a long MMA career it will be sad to see Alexander retire from the MMA mat. It is never a good think when a fighter of such calibre has to call it a day. Hopefully he will continue to play a roll in MMA in some form helping others hone their skills training MMA on the jigsaw mats of the future.