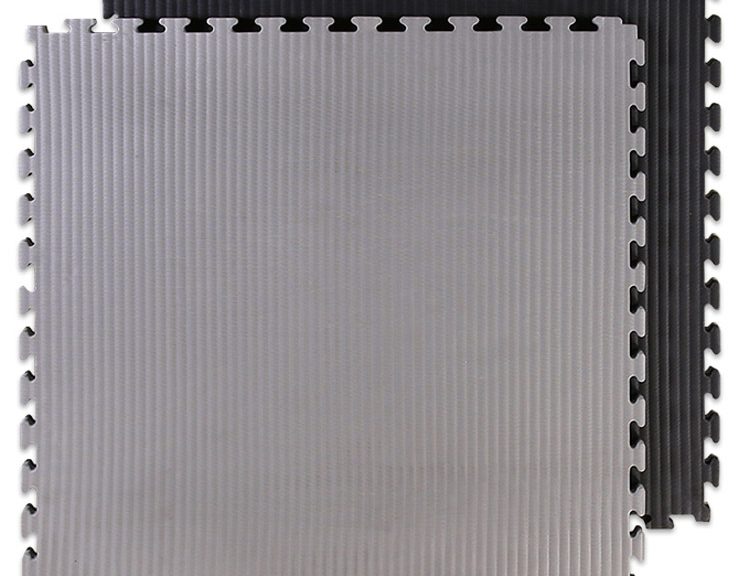 Ezymats Introduce Tatami Jigsaw Mats
Ezymats Introduce Tatami Jigsaw Mats. Ezymats are proud to announce that we have now added jigsaw mats with tatami finish to our range. If you are looking for a jigsaw mat with the traditional tatami surface then look no further. We have a shipment which is currently on the water and should be with us in the next three weeks. The first shipment will contain 40mm black / grey jigsaw mats with the tatami finish. We will then look at expanding that range in the further.
Eva mats and jigsaw mats are a very popular mat for training martial arts. Especially where people are looking for a traditional martial arts mat these mats are a great low cost alternative to regular tatami mats. Tatami mats are popular with martial arts like judo, jiu-jitsu, aikido etc. The tatami finish is more in keeping with what was used in Japan in the past. Although tatami mats are not made of grass as they were in the past they have retained the same finish. By manufacturing training mats with the tatami finish it is in keeping with this tradition.
It is believed that tatami jigsaw mats with continue to be popular in the future as practitioners of traditional martial arts flock back to their training roots. That said tatami jigsaw mats are not only popular with traditionalist. Some people find that the tatami surface offers them more grip then other finishes which is also a factor in their popularity.