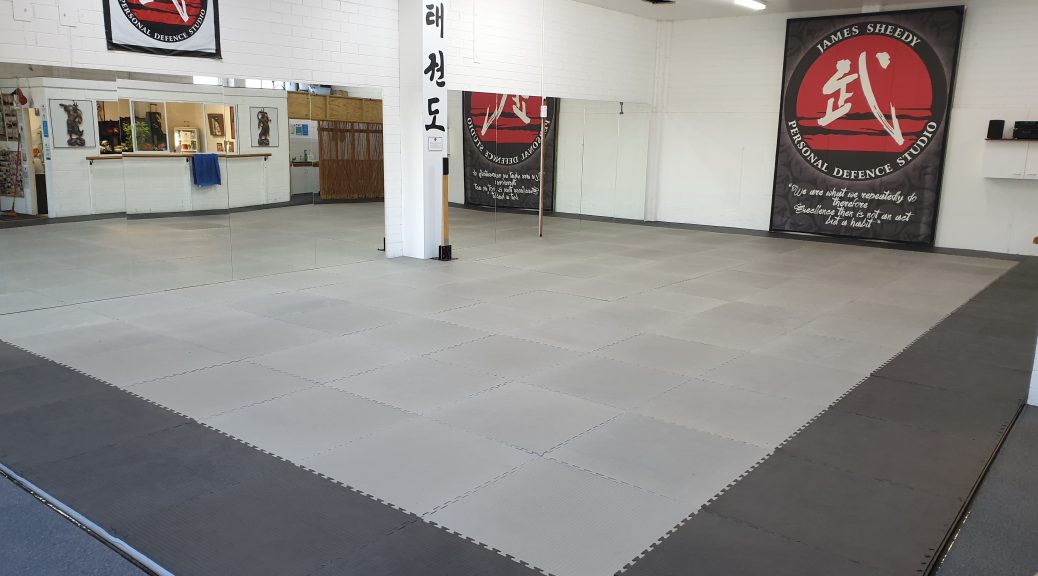 If you are looking for a good club we recommend you visit James Sheedy Personal Defence Studio. It is alway good to get good feedback from customers. It is even better when that great experience goes both ways. Iggy in the office had a great experience helping James out with his mats. He deserves fall credit for doing such a great job that he got the review below. We have also included some photos so you can see how great their gym looks:
To The Ezymats Team.
Thanks for your good service and product. We layed the mats today. Thought id send a photo. We still need to tidy up so will send some photos when complete. My student love them. You can check it out on our Facebook page, James Sheedy Personal Defence Studio. Thanks again.
James Sheedy
If you want to see what James is talking about then visit James Sheedy Personal Defence Studio.
Ezy mats has many satisfied customers throughout Australia. Ezy Mats is a premium supplier for training mats. I know you have probably heard it all before but if you want to experience the Ezy Mats experience then give us a call. Our friendly staff are always happy to help.