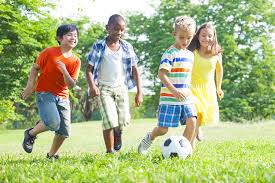 Many times I have been asked by customer whether EVA mats should be used outdoor. There are heaps of outdoor activities which require some sort of protection so the question is a logical one. The short answer to the question is "maybe".
Generally EVA mats are for indoor use only. The nature of an EVA mats is one which can absorb water as it is compressed expandable foam after all. Indeed we recommend that customers first acclimatise the mats to the area where they are going to be used to minimise movement in the mats. Being that EVA interlocking mats are made form foam they are susceptible to expansion and contraction in particular environments. As such they need to be left in the area when they are going to be used for a short period to blend into the environment. That said as the climate or weather changes one can still expect there to be an effect on the mats.
That brings us to the question of when EVA jigsaw mats can be used in the outdoors. If you are to use jigsaw mats outdoors ensure that:
The mats are placed on a flat surface.
The surface is clear of water or moisture.
The mats are not in direct sunlight. Preferably under cover.
The mats are packed away after use.
The most important point to remember is that the Interlocking EVA mats should not be in direct contact with water. While mats can handle some sweat and small drops of water they are not intended to be in contact or submerged in water.
So in essence if you plan on using EVA mats outdoors make sure you follow these points. If you have any other questions relating to EVA interlocking jigsaw mats don't hesitate to contact Ezy Mats.