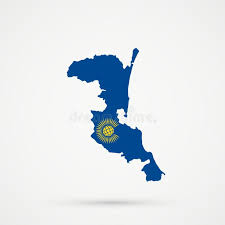 Nurmagomedov announces retirement after defeating Gaethje to Keep U.F.C. Title. The fight at UFC 254 went for a grand total of two minutes. Khabib choked out Gaethje after first wrestling him to the ground. He then wrapped his legs around him and got him in a triangle from which Justin could not escape. There had been high hope that Gaethje might be able to defeat Khabib but Nurmagomedov had other ideas.
Nurmagomedov Announces Retirement
Khabib Nurmagomedov announced his retirement after discussions with his mother. He had promised his mother that he would not fight again without his father coaching him. His father died earlier this year due to complications from the Wuhan corona virus. Khabib's father was an excellent coach who was instrumental in his son's success as a UFC and MMA fighter. Mr Nurmagomedov Snr coached Khabib is wrestling and other aspects of MMA fighting.
What's Next For the Champ?
Khabib's retirement comes despite some big potential fight being planned for him. There was talk that there would be another big money fight with Conor McGregor. The two have been rivals for some time now. Khabib defeated McGregor via submission in their last fight. Khabib however has shown no interest in that fight. He had instead shown an interested in fight George St Pierre. We will have to wait and see if that fight will eventuate.
Will Khabib Fight Again?
What is next for the champion remains to be seen. It is highly unlikely that he will get off the wrestling mats yet. The question remains if he will stick to his guns even if offered a big money fight. The fact is that money talks and so we will see if the champ changes his mind. We at Ezy Mats are definitely interested in seeing Khabib fight again. Retirement is no place for a champ. Especially for one so young and fight still left in him. He should get back on his He should get back on his wrestling mats and MMA mats and give us at least one more fight. He should get back on his wrestling mats and MMA mats and give us at least one more fight. In honour of his dad. It's up to him though!