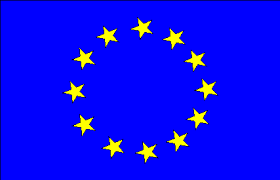 Britain to Leave European Union
As you may very well know the United Kingdom voted last week to leave the European Union. By a margin on 1 million votes the British voting public voted to leave the EU after 40 years membership. The reasons for voted to "leave" were as varied as the characters campaigning for it. What it means now is that at some point the British government needs to notify Brussels their intension of leaving the union which will then trigger a two year period for the UK to negate their departure with the EU.
Whilst the UK is leaving the EU they are not leaving the planet so there is not real need for that much panic. It is true that it will have an impact on European and the world economy the truth is that the greatest impact will be felt in the UK itself. Not only will they be losing unfettered access to the European market they will also lose the influence they once had. They will also need to re-negotiate new treaties with Europe which may take many years.
Whilst the European Union and its member states pleaded with the UK to stay once the results were announced they were quick to urge the UK to make it departure promptly. It is obvious that Europe will now push hard for the UK to leave fast and will be in no mood to offer any concessions. The thinking being that they don't want to encourage other states to make the same decision. So consequences to the UK will be harsh. Like a spurn lover they just want a quickie divorce so they can move on with their lives – and rightly so.
The images on the EVA interlocking jigsaw mats market in the UK will be minimal. The UK doesn't manufacture any jigsaw mats and therefore will not lose any market share in the EU. The UK would import most of their EVA jigsaw mats from China or Taiwan so the supply chain will unlikely be effected. The only effect may occurring in e-commernce as it will be more difficult of UK residence to purchase mats from the continent and vice versa. As such competition in the UK market for EVA interlocking jigsaw mats will be diminished.
Ezy Mats will continue to offer Interlocking jigsaw mats to both the EU and UK markets. Contact Ezy Mats for you jigsaw mats order today (or tomorrow if you don't have time to do it today).