Floor Mats
These days there are a number of activities that require protective covering for flooring. Think of things like gymnastics and cross-fit training. People are doing more and more high intensity training which requires them to have anti-fatigue mats. By having such floor mats they are able to train longer and harder whilst reducing the risk of injury.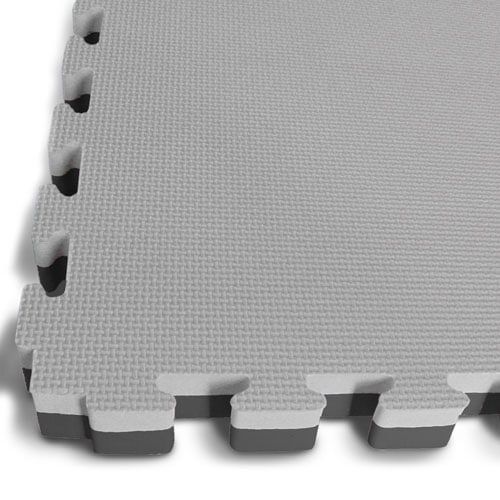 40mm Interlocking Floor Mats
PRICE PER MAT
(INCLUDES GST)

Up to 10
11-39
40-99
100+
$36.90
$36.00
$35.50
$34.90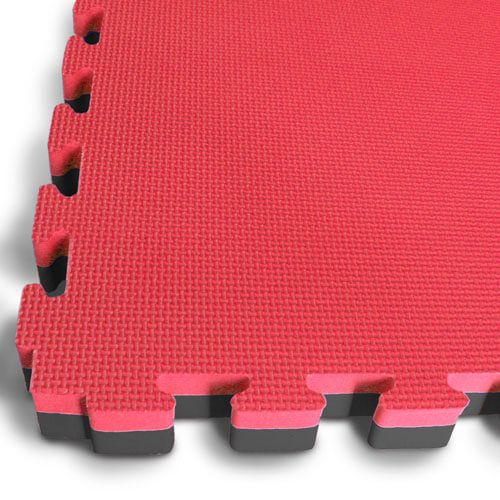 30mm Interlocking Floor Mats
PRICE PER MAT
(INCLUDES GST)

Up to 10
11-39
40-99
100+
$28.40
$27.60
$27.20
$26.80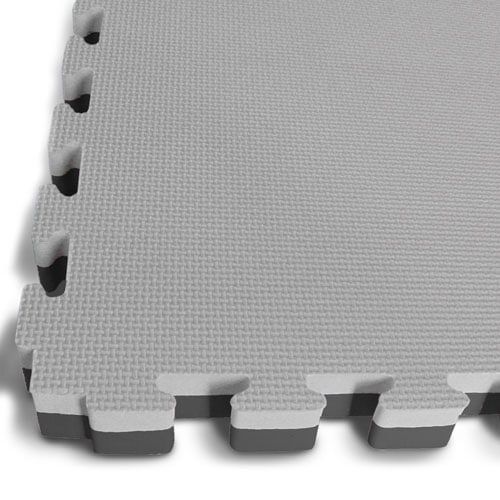 20mm Interlocking Floor Mats
PRICE PER MAT
(INCLUDES GST)

Up to 10
11-39
40-99
100+
$19.50
$18.90
$18.60
$18.30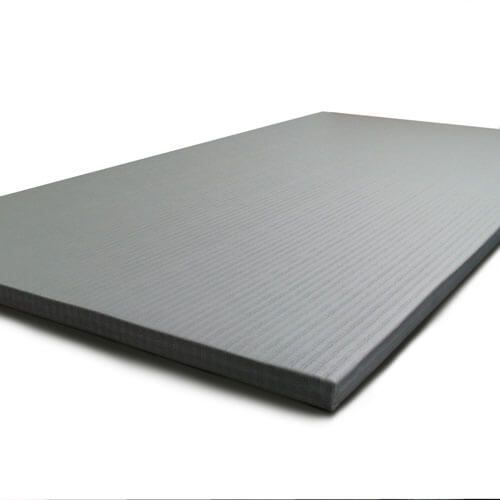 PRICE PER MAT
(INCLUDES GST)

Up to 10
11-39
40-99
100+
$195.00
$189.50
$186.90
$184.20
Ezy Mats is a supplier of a large range of mats. Whether you require a single mat or more we have you covered. Our mats come in a number of different thicknesses. The thickness of the floor mat is determines by the user and it is important to understand your needs before purchasing your floor mats. The higher the impact usually means you need a thicker mats.
What is a Floor Mat?
A floor mat is a mat or set of mats used in martial arts training. They can made of either EVA foam which is an expanded foam which absorbs impact like jumping or falling. It can also be made of compressed foam and be covered with vinyl, such us fold out mats and MMA / Tatami mats. An EVA floor mat employs a jigsaw system which allow the floor mat to interlock with other mats. The MMA / tatami mats have a rubber bottom which grips to flooring.
Floor Mats
Our EVA floor mats have the added benefit of being interlocking mats. This is the reason they are referred to as jigsaw mats as they lock into to each other for stability. Our EVA floor mats are easy to assemble for both short-term and long term gymnastics training areas. They are great for training and are durable.
Mats Thicknesses / Sizes
Our EVA mats are available in three different sizes: 20mm, 30mm, 40mm and are 1m x 1m. Generally speaking (but not exclusively) the 20mm mats are used in activities where the is less fatigue and minimal falling and jumping. The user then may move to 30mm is the is more jumping and some potential for light fall. The 40mm mats are general requires where there is falling and rolling around on the mats. As the intensity of the increase so too does the thickness.
Our tatami mats and MMA mats are 40mm thick. We do have other thickness available on special request such as 50mm and 60mm. We find that the 40mm mats are the most popular which is why we stock them. They are also 2m x 1m in size which makes setting up your training area all the more easier.
Floor Mats Uses
Our floor mats are used in a cross-section of training including gymnastics, gym, aerobics, pilates, cross-training, boot camp training etc. We also have vinyl tatami gymnastic mats available for added durability.
Ezymats endeavour to be the most economical supplier of mats in Australia. Should you find cheaper mats elsewhere we promise to do our best to beat any reasonable quote for the same product.
Benefits Of Floor Mats
Easy to install
Simple interlocking puzzle system
Made from EVA foam
Durable and easy to clean
Offer great protection and Comfort
Suitable for all forms of gymnastic & martial arts training
Contact Ezy Mats For Your Matting Needs
Ezy Mats is a premium supplier gym mats in Australia. We stock a wide variety of mats for your convenience.
Please contact Ezymats before making your purchase from another supplier and you won't be disappointment.