Buy at Ezymats with confidence, we do our best to get your products to you at a fast and at affordable rates. Our EVA Jigsaw Mats Hobart are the best on the market
freight charges – Contact us for quote.

Rates based on – 6 mats per carton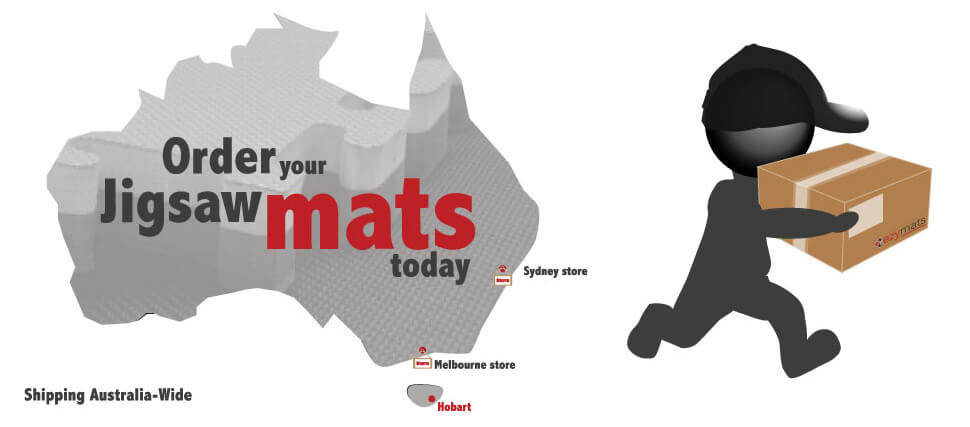 The modern history of Hobart (formerly 'Hobart Town', or 'Hobarton') in Tasmania dates to its foundation as a British colony in 1803. Prior to British settlement, the area had been occupied for at least 8,000 years, but possibly for as long as 35,000 years, by the semi-nomadic Mouheneener tribe, a sub-group of the Nuennone, or South-East tribe. The descendants of the indigenous Tasmanians now refer to themselves as 'Palawa'.
Where ever you look in Australia ; North, South, East or West you'll find a keen contingent of Martial artists; The same goes for Tasmania where MMA, BJJ, Taekwondo & Traditional Boxing, to name a few, are taught & practiced.
Our Logistics man is regularly observed discussing freight solutions for our Tassie cousins. Freight carriers might consider Tasmania as overseas but our freight guy doesn't. Call or email us for competitive freight solutions to Tasmania.
EVA Jigsaw Mats Hobart
If you are looking for a supplier you can trust then look no further than Ezy Mats. Ezy Mats is a trusted supplier of gym mats to a wide range of customers throughout Australia.