BJJ Mats – Brazilian Jiu-Jitsu Mats
Brazilian Jiu-Jitsu (BJJ) is a martial art that focuses on grappling and especially ground fighting. Sparring or rolling plays a major role in training and requires specialist mats to help prevent injury during training. The three kinds of BJJ mats used in Brazilian Jiu-Jitsu can be found below.



Interlocking BJJ Mats
Our BJJ mats are used for a number or grappling martial art. They are suitable for Brazilian Jiu Jitsu (BJJ), wrestling, aikido, hapkido etc. They are also suitable for a large number of other activities that require safety flooring.
Ezymats are a price sensitive supplier of interlocking BJJ mats, smooth vinyl BJJ mats and tatami mats in Australia. Should you find cheaper mats elsewhere we promise to do our best to beat any reasonable quote for the same product.
Benefits Of Interlocking Mats
Easy to install
Simple interlocking puzzle system
Made from EVA foam
Duarable and easy to clean
Offer great protection and Comfort
Suitable for all forms of grappling & martial arts training
Heavy Duty BJJ Mats
Ezy Mats also offer a range of heavy duty mats. These mats are manufactured with a heavy duty vinyl and compressed foam. They have a none-slip back for added convenience. We have two options with our heavy duty training mats. Ezy Mats have a mat with a tatami finish for people who want a more traditional finish and require extra grip when grappling. We also have a smooth surface mats which helps to reduce mat burn. This surface is especially suitable for no-gi training and mixed standup and grappling training. Both styles are tailored to Brazilian Jiu-jitsu.
Benefits of Heavy Duty Mats
Durable
Long Lasting
Great density for training
Non-slip surface
Smooth or Tatami finish
Available in Black or Grey
Contact Ezy Mats For Your Mats Needs
Whether you are looking for mats for a professional gym or for home you can't go past us. Ezy Mats is one of the largest supplier of professional gym mats in Australia. We supply organisations big and small. Our customers in law enforcement, defence forces and schools and gyms throughout the country. Please contact Ezymats before making your purchase from another supplier and you won't be disappointment.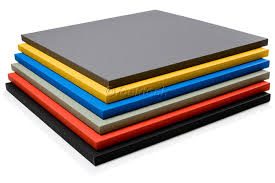 BJJ was formed from a number of individuals and eventually came to be its own art through practices and adaptation. Carlos and Helio Gracie as well as other instructors who were practitioners such as Luiz Franca were responsible for nurturing the art and facilitating its spread throughout Brazil and then the world. Brazilian Jiu-Jitsu use BJJ mats during training.