Buy at Ezymats with confidence, we do our best to get your products to you at a fast and at affordable rates. We supply amount the cheapest mats in Adelaide. Our delivery costs are also ultra competitive. For great shipping rates either use our online freight calculator or contact us for great rate. We use a large range of couriers and freight forwards to ensure the best shipping rate whether to metropolitan areas in Adelaide or to remote areas.
Freight charges – Contact us for a quote.

Rates based on –

1 carton of 5 mats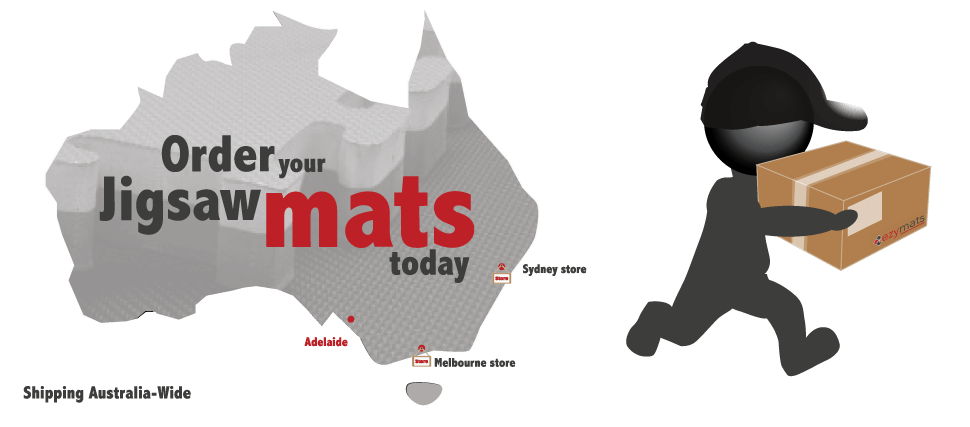 The city of Adelaide was born in 1836. It was established as a colony & is the only capital city that was inhabited by free settlers from its beginning. Adelaide is a beautiful city with a diverse demographic or free thinkers and independently minder people. The population of Adelaide has steadily grown since its inception to become what it is today.
Adelaide the city of churches
Known as the city of churches, Adelaide has a deep spiritual underpinning & has historically been a hub of free-spirited & free thinking people. The great architecture has made it a very aesthetically pleasing place to live with lots to see and enjoy. It is both a popular tourist destination and place for Australians to migrate from other places in Australia.
Not surprisingly Adelaide's martial arts culture flourishes & there are many varieties in practice. From Judo in McLaren Vale to Shotokan Karate in the southern suburbs. Many other activities like aerobics and cross-training utilise safety mats such as jigsaw mats. With many clubs in the southern states interested in jigsaw mats, EzyMats have established a warehouse in Melbourne to cater for our southern customers. We regularly ship jigsaw mats from our Cheltenham warehouse to the Dojos & Kwoons of Adelaide and South Australia.
Mats that we ship to Adelaide include:
EVA Mats
Wall Mats
MMA Mats
Tatami Mats
Foldable Mats
Yoga Mats
Our logistics staff know who to talk to get the best shipping rates for Jigsaw Mats Adelaide or South Australia. Call or email us for a competitive freight quote.