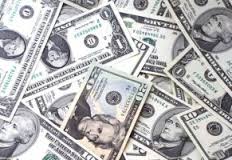 US Fed Raises Interest Rates
After much deliberation and as expected the US Fed raised interest rates by 0.25% last night. It is only the second time in 10 years that the Federal Reserve has raised interest rate. They also indicated that they would raise interest rates three more times in 2017.
AUD vs USD fell 1.8% to a two week low. The reaction was well anticipated with markets pricing in a more than 90% chance of a hike by the US Fed for more than a month now. The AUD has recovers a bit this morning and we expect it to recover further once profit taking has ceased with iron ore which dropped by 5% overnight.
What all of this means for the price of EVA mats is anyones guess. We anticipate Ezy Mats to remain the cheapest supplier of interlocking jigsaw mats due to our large turnover and superior supply chain. The effect on the general economy maybe:
Pressure on Australia to raise interest rates
Capital flight from other countries 
Higher borrowing cost for banks and governments
Falling stock markets 
Pressure on housing and asset pricing in US and elsewhere (including Australia)
Better deposit rates
If you have any questions regarding any issues do to with the purchase of EVA jigsaw mats don't hesitate to call us.