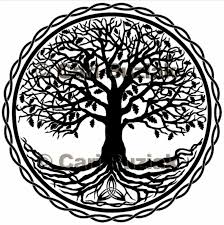 For Jorge Masvidal it was always the case of always the bridesmaid but never the bride. Well at UFC 244 he was finally the bride when Jorge Masvidal Beat Nate Diaz at the Madison Square Garden to be crowned BMF Champion. Whilst the crowd would have wanted the fight to go further, and I myself would have like a chance to win the $120 I had riding on the fight, Masvidal was ultimately victorious. His victory on tatami mats was indeed a bloodied affair.
Why Tab Bet To Consider
Really I have to admit that I was rooting for Diaz (not literally). I watched his last fight, where he was the undercard on the Miocic v Cornier fight, and I want him to win. To be honest I also did a multi-bet on that fight for Diaz to win "head to head" and Miocic to win by knock out. Whist I could have just put Miocic to also win "head to head", and it wasn't paying much more for a knock out, but I threw caution to the wind. In the end I would over $300.00 for a $50.00 bet so I thought I would try the same with this fight. This time I put Tillel and Diaz to win head to head. Tillel won, Diaz as we know didn't.
Watching the Fight Live!
I didn't get to watch the fight liv on TV. I don't have pay per view and I couldn't be bothered going to the pub. So I didn't actually get to see them fight on tatami mats. I just tracked the fight on ESPN where they post the results live. So I could see who was getting in the most strikes. So from where I was sitting it was looking pretty good for Diaz. He was actually getting the most strikes in so it was looking promising for my multi-bet. What I couldn't see was that Diaz was getting belted and that what's his name, Masvidal, had actually opened up a cut above Diaz's eye with a nice elbow.
Back to Tatami Mats For Diaz
Anyway the rest is history. Masvidal won the fight, the crowd booed. Somewhere during the fight Diaz stuck both his middle fingers up which is classic Diaz. There is talk of a rematch, although presumably both fighters will have a shot at other opponents first. What will happen nobody knows. What we do know is that the UFC and its fans got a ripper of a fight. We know that Jorge Masvidal Beat Nate Diaz. We also know that I didn't win the $120.00 which is a crying shame. So know it is back to the drawing board and to the tatami mats for all of us, to try and find a way forward from this tragedy.