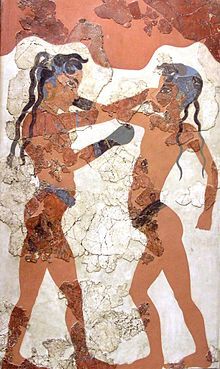 As you very well may know the Olympic Games 2016 are set to start in Rio de Janeiro in Brazil soon. The games will be attended by countries from all over the world including Australia. Australia has fielded athletes in most if not all the sports being represented at the Olympics. We can expect that the Australian Olympic team will win medals in heaps of different competitions.
One of the competitions they probably won't win medals in would be wrestling. That's not because Australian aren't good at wresting but because wrestling has been omitted from the Olympics. This was a very disappointing move considering that wrestling was one of the original Olympic sports. If they needed more room for new sports they could have gotten rid of any number of boring sports like dressage or what every it is called.
Lucky we still supply heaps of mats to wrestlers who like to refer to them as wrestling mats. They call them wrestling mats because they wrestle on them. Mainly they training on our EVA interlocking wrestling mats. Some people may use them for competition but mainly they would use specific wrestling mats. You know the ones with the big circle.
If you should find yourself needing great interlocking wresting mats look no further then Ezy Mats We are the gold medalists when it comes to supplying interlocking jigsaw wrestling mats. We can supply mats to any location in Australian and probably the world.
Finally let me say "Go the green and gold"!!!