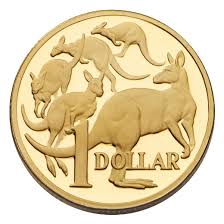 Being a company that is so reliant on imported goods it is important for us to track currency movements. Our purchase of EVA mats and foam mats is done from off-shore companies who require payment in US dollars. In this case if the USD goes up then the price of EVA mats and foam mats also goes up. If it goes in the opposite direction then so to does the price of mats. Therefore the exchange rate is a good indicator of where the pricing of gym mats is going. Below is an analysis of the exchange rate in May.
The AUD traded in a narrow range this month against the USD. It ended down just above 1% which is not a great deal considering all the things happening in the world. Early in the month we saw the USD strengthen as the Federal Reserve pointed to a 100% chance of a rate hike in June. This expectations then eased as doubts over the strength of US inflation emerged. The rate hike chances are now considerable less at 60%. The AUD eased off later in the month after lighter consumer spending and concerns we are expecting a very weak and possibly negative growth. The start of June has seen significant support for the AUD at 0.74 and a rally towards 0.75 after good economic news from China, the worlds second largest economy.
We will continue to monitor movements in the currency to better understand where the price of EVA mats and foam mats will be in the not too distant future. If you have any questions about this or anything else then give us a call. We are always ready to talk shop.