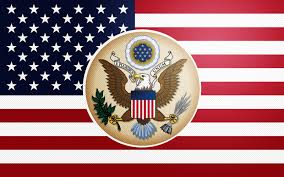 As you may very well know the elections are coming up in America. The two candidates for the election look to be Hillary Clinton and Donald Tump. The election looks to be a very entertaining election and many people think there could be repercussion if either candidate should win. There has been a lot of discussion about Donald Trump and what may happen if he wins the election. Of particular concern is is stance on trade.
It is our belief that the election of Donald Trump (or Donaldo Trumpo as he in know in Latin America) should not have any significant effect on EVA interlocking jigsaw mats. Most of the mats in the world are manufactured in China or Taiwan. There may be mats manufactured elsewhere but not in significant enough quantities to make much different. There might be jigsaw mats that are manufactured in USA but I have not come across them so far. The same can be said about jigsaw mats in Australia and Europe.
If anything it may have a positive effect on EVA interlocking jigsaw mats for the consumer. If Donaldo should lift tariffs in America then there may be a glut of jigsaw mats on the market. On the other hand if his election should cause angst and fear in America (angst is the German word for fear BTW) then you may see a rush to purchase jigsaw mats for martial arts training etc. Either way I just don't know if the election of Donald Trump (formerly Drump) will have any significant effect on the price or market for EVA interlocking jigsaw mats.
Nonetheless if you should find yourself requiring EVA interlocking jigsaw mats then look no further then Ezy Mats. We are the greatest supplier that even was and we will do everything necessary to keep it that way.
Visit our website @ www.ezymats.com.au