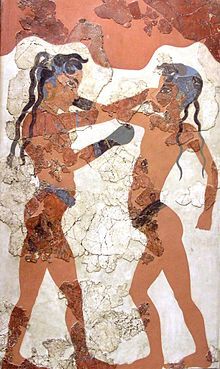 After months training for the event at his gym on jigsaw mats and after waiting more than a year for a rematch Miocic Defeats Cornier for the heavy weight title at UFC 241. It was an exciting fight to watch on a Sunday afternoon (saturday night in the US) at the Star Casino. Although it took until the four round, Miocic was finally able to defeat Daniel Cornier get back the belt.
Daniel pretty much controlled the fight for the first three rounds continually connecting with his jab which bloodied Miocic's face. Whats more his grabbing of Stipe's hands both frustrated the fighter and stopped him from throwing any meaningful punches. At one point Cornier picked Miocic up and threw him to the ground, although it was not as violent a throw and it could have been.
By the fourth rounds it pretty much looked like it would be another victory for Cornier. I had $350.00 riding on the fight having bet a multi which include a win for Diaz in the earlier fight and a KO victory for Stipe. I was about to rip up my ticket when I saw the tide turn and Miocic begin to take the fight to Cornier. As I shouted "you should have done that all along you clown" Miocic chopped into the champ through huge punches to his ribs and then a flurry of punches which ultimately felled Cornier.
What were the fighting stats?
Testimony to how great the fight was are the statistics. Cormier landed a UFC heavyweight record 181 significant strikes in the loss. Cormier and Miocic combined for 304 significant strikes.Miocic is now tied with Tim Sylvia for second in UFC history with five title fight victories. Randy Couture has the most with six.
UFC 241 drew a sellout crowd of 17,304 to Honda Center, setting a new California gate record for MMA at $3,237,032. I on the other hand went home with a pocket full of money.
The moral for the story is that if you want to be a champ then you have to prepare and the best way to prepare is you have some good jigsaw mats or MMA mats which will make the task all the more easier.