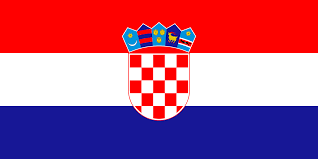 After an almost perfect run in the 2018 World Cup in Russia Croatia were the runners up in a nail biting contest against France. In what was one of the best finals in living history France were able to prevail in somewhat controversial circumstances which say the Croatian side lose the only game in this years world cup. Albeit in the final.
Croatia dominated at the start
What started as a promising game the Croatians dominated from the start. In fact Croatia had over sixty percent of possession of the ball in the game. A dubious penalty close to the box saw the first penalty against Croatia. What was obviously a dive by the French player was then converted into a goal when the ball touched the head of the Croatian player and then went into the goal for an own goal against Croatia.
Croatia then scored a brilliant goal which was the game equalised to 1-1 between the sides. The goal was truly an act of brilliance and served to lift the Croatian side.
A corner by France changed the momentum
Another corner to France saw another dubious penalty awarded to France in front of the box when the ball touched the arm of the Croatian player and a hand ball was awarded. What would normally would have been dismissed was counted as a hand ball after it went to the new VAR technology which saw the referee award the penalty to the French side which they converted.
With the Croatian side stunned the French quickly converted two quick goals which saw the valiant Croatian side on there back foot and 4-1 down in the competition. A brilliant goal from Mandžulic saw the game go to 4-2 and the momentum quickly turned back to Croatia. Just as the side started to reassert itself a couple of streakers ran onto the field from the Russian protest group "Pussy Riot" which again sapped momentum from the Croatian from which they never recover with the game going to the French 4-2 in the end.
The chequered colour of the Croatian teams jersey is similar to the Ezymats colours. Even the logo resembled the chequers. Also I have it from a goal source that the Croatian side sometimes uses jigsaw mats during their indoor training sessions, although this has not been independently verified.