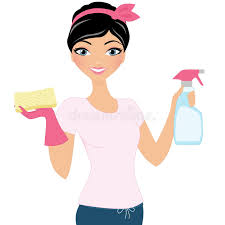 Good quality gym mats that have been maintained with regularity can last for a very long time without losing their resilience or appearance. However, it is important to understand that these mats have to endure a number of different conditions. This is especially true if they have been placed in high traffic areas such as a commercial gym. Below be describe The Best Way to Clean Gym Mats.
Steps to Follow
They can easily soak up dirt, sweat as well as moisture, causing them to develop mould and become the ideal breeding ground for germs. This makes it crucial to ensure that your gym mats are cleaned with regularity. Not only will it help them remain hygienic but will also ensure that their appearance stays intact. The experts at Ezy Mats recommend that you follow these steps while cleaning gym mats. We reckon they are the best way to clean gym mats.
Sweep the mats– This is the very first step of the cleaning process. Remove all the dust and debris using either a duster or broom to remove it.
Use a pH–based cleanser – Use of good quality neutral pH cleanser and clean the mats using a microfiber cloth. This type of cleanser ensures that the mat material won't get impacted or deteriorated.
Clean under the mats– Just as you focus on cleaning the upper surfaces of the mat, it is also important to clean thoroughly below the mats as well. Since these mats arent affixed to the ground, this is a very simple task to handle. Doing this helps to ensure that all the mould and moisture that is trapped there would be removed.
For more information, feel free to call Ezy Mats at (02) 97187424 or contact us through this form if you want to know more.