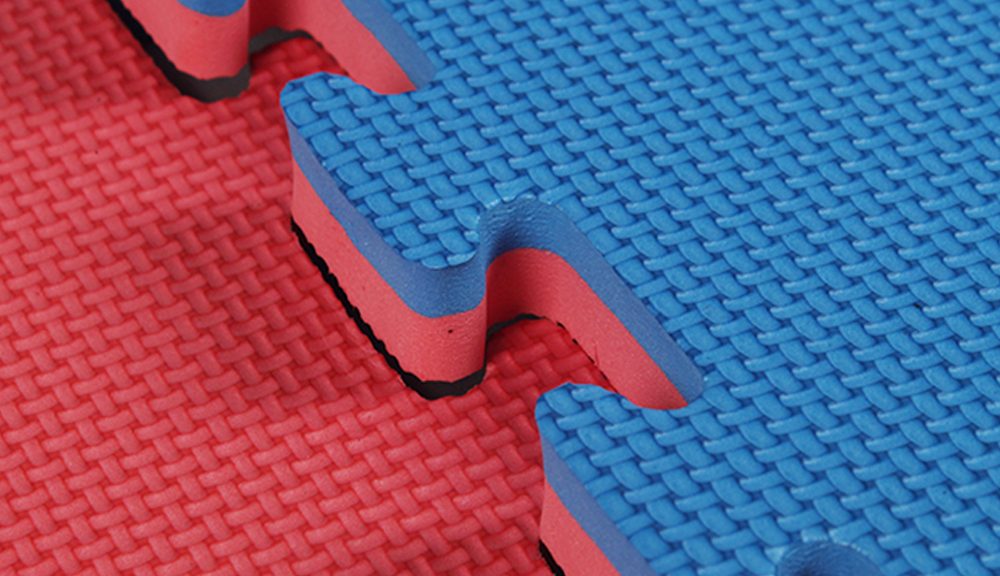 Every gym owner needs to make sure that their gym or fitness centre has a pleasant atmosphere. They need to be well run, well-equipped and safe to work out in. These are some of the basic things to ensure you have a steady flow of members and can build a strong reputation. There are many benefits of using jigsaw mats in your gym
One of the most important things, apart from having the latest equipment is that you need to have a good flooring too. This is where our jigsaw mats come into the picture.
Jigsaw mats – the benefits
There are a number of benefits to using jigsaw mats in your gyms space, such as:
Attractive – The jigsaw mats you acquire from us will be very colourful. There are a number of different colours to choose from. You can opt either for single coloured floor or get mats of alternating shades to create an interesting pattern on the floor. If you want subdued colours, you can opt for our grey and black shades.
Resilience – This is a very important aspect in a commercial gym. With the amount of traffic the gym sees, there is bound to be a certain amount of wear and tear and that's unavoidable. But our jigsaw mats are extremely resilient and they are a perfect gym flooring solution.
Cost–effective – You will find that our jigsaw mats are extremely cost-effective. Even if you have a very large space to cover, these will fit into your budget. Installation is easy and quick. They require very little maintenance which reduces the cost of ownership as well.
Aside from this, jigsaw mats are comfortable and ideal for all areas of your gyms like the aerobic zone, the weight-lifting area, the martial arts space etc. If you are looking for excellent quality jigsaw mats, Ezy Mats is the company to come to.
We have a large collection of them. You can get in touch with us at (02) 97187424 or contact us through this form if you want to know more.