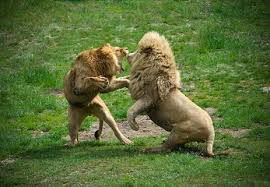 Alistair Overeem Beats Augusto Sakai At UFC Fight Night. Like two lions battling it out Alistair Overeem and Augusto Sakai went at each other on the mat. The two fought hard and fast but only one of them could come out the victor. Alistair Overeem Beats Augusto Sakai with a TKO on the mat. Overeem used all his skill to come record his 47th win, 42 or which were stoppages. Alistair Overeem, who is a former K1 veteran, not only used his kick boxing skills but also takedowns to get Sakai in a position for some ground and pound.
Where to Now for The Former Champ?
Where Alistair goes from he is not know. He is surely going to find himself a Championship belt contended after winning four of his last five fights in the UFC. One thing is for sure is that he will head back to the tatami mats to continue his training. The only place a fighter like Overeem finds comfort is on tatami mats which is where all the hard work takes place to become a champion. One the mats is where you will find all MMA fighter readying themselves for their next fight.
What about Stipe Miocic?
I wonder who the UFC will pair up with Overeem next. Stipe Miocic, the current heavyweight champ, will probably fight Francis Ngannou next, although there is talk of him also maybe fighting Jon Jones. For his part Jone Jones is vacating the Light Heavyweight title and is moving up to heavyweight. That said is might be a few fights away for Overeem for a shot at the title. Even then he would have to continue winning fight. His best bet is to put in effort on the tatami mats to get his skill back to where it needs to be for him to get a shot at the UFC heavyweight title.