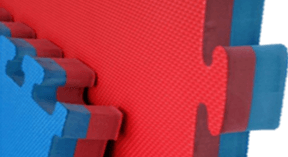 New Shipment of Interlocking Jigsaw Mats
The time has arrived for a new shipment of jigsaw mats. We at Ezymats have received notification that our latest consignment for our Sydney warehouse has arrived in Port Botany. For any customers that have been waiting for new stock of Eva jigsaw training mats now would be an ideal time to call Mike in our office and book some mats.
We have arriving and assortment of sizes and colours of interlocking mats.
20mm black and red jigsaw mats
30mm black and red jigsaw mats
30mm blue and red jigsaw mats
40mm black and grey jigsaw mats
Call Mike in our office on (02) 97187424 or 1300 859 956. You can also email us at info@ezymats.com.au
We look forward to servicing you interlocking jigsaw mat and tatami training mat needs.