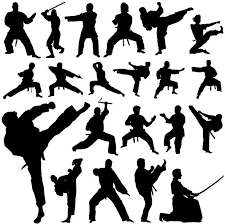 Martial Arts Mats Increasingly Popular
The proliferation of Brazilian Jiu-jitsu, Krava Maga and other combat sports has greatly increase the popularity of martial arts mats. With a lot of these activities there is a great likelihood of being thrown to the ground. Whats more there are drills which occur on the ground which require protection to lessen the impact.
If you look at Krava Maga, which is an Israeli self-defence system, there are lots of moves which see your partner thrown to the ground, sometimes even violently. The danger of sustaining injury through these encounters requires some kind of safety mat to mitigate the force of the through. This is where martial arts mats come in and are effective in reducing the risk of getting hurt.
With martial arts like BJJ and grappling there is a definite need for martial arts mats. You will not see a school or training area for these systems that is not fitted out with gym mats of some kind. Sometimes they are roll out mats at other times they will use foam mats or jigsaw mats. Generally they will be an interlocking mat however for a more durable mat they will often took at using tatami mats or MMA mats. One thing is for sure. They will have a martial arts mat of one kind or the other.
So if you are looking at improving the safety of your schools environment then consider a safety mat. They are often light weight and easy to more and store, and they are sure to at least reduce the risk of injury. Of course the best prevention for injury is common sense and care.