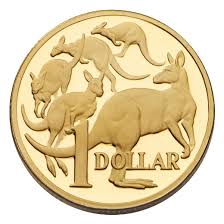 Australian Interest Rates Cut to Historic Low
Australian interest rates have been cut to their lowest level in history with the official rate is now just 1.25 per cent. It was the first cut in over 2 years. Originally markets had been expecting that the next move would be up for interest rate. Low inflation and rising unemployment changed that sentiment and this latest rate cut was factored as an absolute certainty by markets.
Last month, the RBA governor Philip Lowe said he expected the economy's growth rate to pick up from 2.3 per cent to 2.75 per cent by the end of this year. While maintaining a steady unemployment rate, but that that forecast was built on the assumption that he would cut rates twice this year.
Mr Lowe said today that despite strong employment growth over the past 12 months, rising participation, and reports of skills shortages in some areas. There has been "little further inroads" into the spare capacity of the labour market recently.
Effect on consumers
What the rate cut means for consumers is lower interest rates on their home loans and credit cards. This is expected to boast consumer spending on such items as tatami mats and MMA mats. Both tatami mats and MMA mats are looked at as a discretionary item which means they are not a necessity such as bread and milk. As such now that consumers have more money to play around with the likelihood of them purchase goods such as tatami mats and MMA mats has increase. This would also extend to jigsaw mats and other training mats.
Whats next?
Whilst there are predictions of another rate cut that is not necessarily the case. The RBA might chose to wait and see what happens before acting again. There is talk of a rate cut in the US and other stimulus around the world which might boost the world economy and as such have a positive impact on Australia's domestic economy.