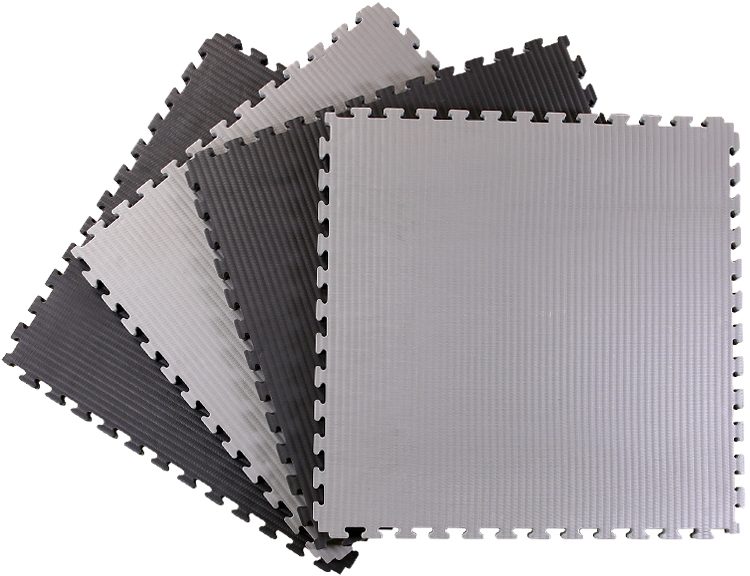 Gym Mats – Understanding what these are where they can be used
Gym mats are modern floor covering products that are extremely comfortable, resilient and durable. Their cushioned surface provides the right amount of support to carry out various activities. They also reduce the likelihood of injuries in case of a fall or during exercise.
Some facts – Understanding gym mats
These mats help reduce stress and fatigue during exercise and workouts, which makes them the ideal floor covering for commercial gyms and home gyms. We at Ezy Mats provide gym mats of all kinds and can cater to individual and commercial clients. Here are some facts about gym mats:
These mats are slip-resistant and provide an excellent surface to exercise on without getting injured.
Their interlocking design ensures they don't slip or slide around under pressure. The design keeps them in place unless you attempt to remove them and want to reposition them.
These units don't require professional installation and are a great option for home gyms as you can do a DIY installation without too much effort.
No glue is required to keep them in place. This means the flooring under them doesn't get affected. It gives you the option to remove the mats as required and place them elsewhere too.
They are available in a variety of solid colours and you can mix and match the coloured units to create the pattern you want.
If you intend to reuse these mats, ensure there isn't any damage to the corners of the individual units.
You don't need to look elsewhere for excellent quality gym mats. We at Ezy Mats have a large collection of them and you can get in touch with us at (02) 97187424 or contact us through this form if you want to know more about the types of mats and need a quote.
Ezy Mats is a premium supplier of gym mats in Australia. If you goal is understanding gym mats then we are here for you.