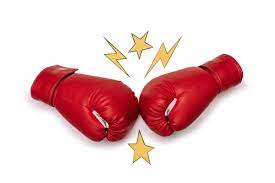 Floyd Mayweather dominated Logan Paul in exhibition bout
Floyd Mayweather, the legendary undefeated boxer, dominated the so-called Youtube star Logan Paul in their exhibition bout. The fight took place at the Hard Rock Stadium in Florida during a severe storm. The Hard Rock is an open-air stadium which lead to scenes or chaos as officially scrambled to dry the stage between fight.
Logan Paul came out in green and yellow trunks and a Pokemon card around his neck whilst Mayweather entered the ring wearing a mask with a sponsors logo. It was a scrappy fight which was clearly dominated by Mayweather. Logan came out all guns blazing trying to overwhelm the camp but experience prevailed.
In the end Mayweather won the fight even though nobody actually "won" the fight. Under the rule there were no judges and the only path to victory on the mats was through a KO or TKO.
Whilst fans may have been disappointed it is safe to say that both "fighters" were satisfied with their pay days. Even though Floyd Mayweather dominated Logan Paul they were both rewarded handsomely for their efforts.