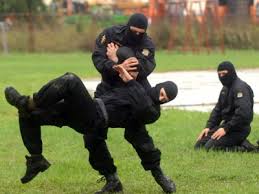 Ezymats Preferred Jigsaw Mats For Law Enforcement Training
EVA jigsaw mats your trusted supplier.
Ezymats jigsaws are the preferred mats for many law enforcement facilities. Ezymats currently supplier EVA jigsaw mats to a number of law enforcement organisation for training purposes. Ezymats ships interlocking mats to a number of locations through out Australia. Ezy mats also supplies jigsaw mats to detention centres and correctional facilities for training.
When purchasing your EVA jigsaw mats trust the mats that are trusted by those who protect our community.