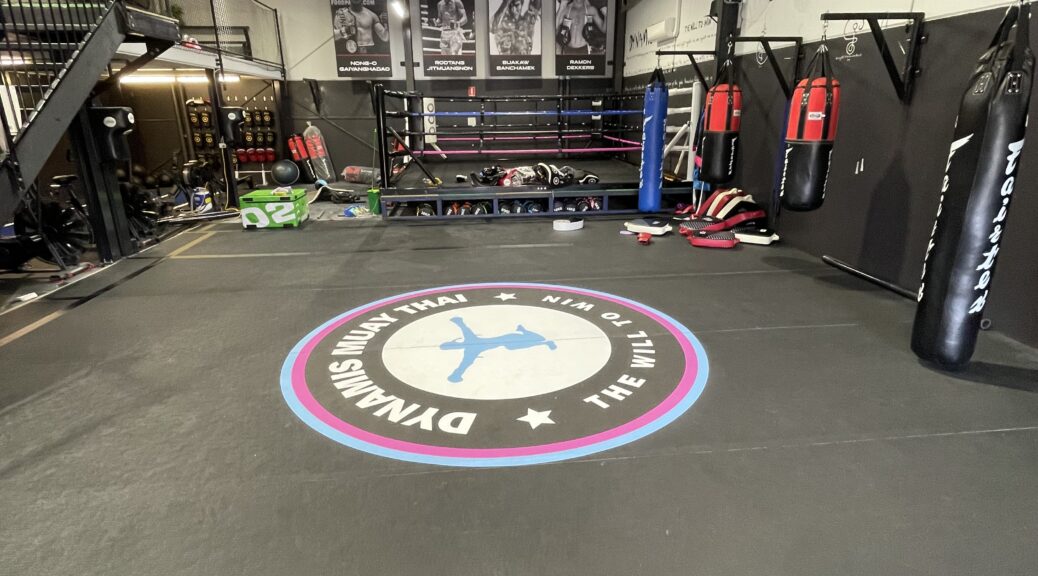 Commercial Roll Out Mats for Muay Thai
Commercial Roll Out Mats
It isn't always easy to find the best mats for your new gym when you are setting up. They same can be said no matter what kind of activity you are undertaking. Luckily there is one type of mat you can always rely on which is roll out mats. That are a quality mats with EVA foam covered with heavy duty vinyl. They have been the mats of choice for a number of organisations including the police and the army. They are particularly popular with martial arts organisations as well. We recently supplied some for a new Muay Thai school fit out and they look great. Commercial roll out mats for Muay Thai are a great fit as the good people from Dynamis Muay Thai found out. They even blessed us with some great photos of their new gym.
Best Kind of Mats For Muay Thai
Muay Thai or Thai Boxing has similar requirements as other martial arts. The difference to some other stand up styles is that it also incorporates throws and sweeps. So there is a real possibility that at some point the practitioner with hit the ground. That is why it is important to consider thicker mats which can lessen the impact such as out roll out mats. Indeed roll out mats for Muay Thai are a good combination. That are however not the only option available. Other mats that would be great for Thai Boxing include:
Jigsaw Mats For A Budget
If you are looking for a good mats that won't break the bank then jigsaw mats are the way to go. Made from EVA foam, they come in a variety of thicknesses to accomodate the type of impact involved. They also come in a variety of colour options which make matching them to school colours a breeze. Jigsaw mats are a popular option with Muay Thai schools and can be found in use throughout the world.
MMA Mats and Tatami Mats
Other popular options is MMA mats and tatami mats. These kind of mats have been in use in a professional capacity for some time. Depending on the practitioners preference some people choose MMA mats, which have a smooth surface. Whilst other people choose tatami mats, with its textured surface, for more grip. Either way they are both a great option. They both come in 40mm thicknesses which is an excellent choice of their is impact expected during training.