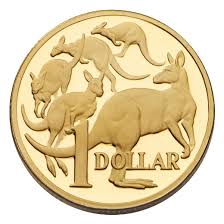 AUD Falls on Week Inflation Data
The Australian dollar fell today on week inflation data from the Bureau of Statistics. The rate of inflation was 0.2% instead of the 0.4% which was expected. The underlying rate was 0.5% which was in line with expectations. The announcement had an immediate effect which saw the dollar fall by 0.25%. It is currently hovering just above $0.79.
What does this all mean for the price of goods and jigsaw mats in particular. Firstly jigsaw mats are sourced in USD so any dramatic drop in the AUD will have an impact on their pricing. The dollar has risen dramatically in the recent past so it should not have an effect. We would only see and effect on jigsaw mats if the AUD fell below $0.74. Although anything is possible it is unlikely to drop so much in a short period of time. Only a huge economic shock would have an effect on the AUD like rising unemployment or some other such event.
The Australian economy has been performing great lately which is why the AUD has risen so much and the price of gym mats is so low. Whilst there is a feel good sentiment in the economy people are more likely to purchase discretionary items such as gym mats and other training equipment. This is usually the case in good economic times. As someone who is current involved in a few businesses I have had the feeling that the economy has improved markedly in the last few months. So much so that it has lead to increased hired in the organisations that I run. Including at Ezymats.
It is always a good idea to order your foam mats whilst the dollar is good. It ensures that you will be able to buy your foam mats at a good price therefore grabbing yourself a bargain. The price of foam mats was much higher when the dollar was pushing below $0.72. We have heaps of stock of foam mats at the time so it is a great time to order them. We also have shipment coming in all the time.