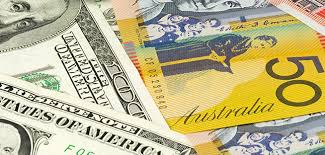 AUD Comes Down Due to Deflation Concerns
The Australian Dollar retreated this week due to concerns with deflation. The dollar was off by 2% after the ABS reveal deflation of -0.02% in the last quarter. The softening in prices was mainly due to a full in the price of oil and food. This worried the markets into thinking that the RBA's next more may be more easing. The market has factored in a 50% chance that the RBA will drop rate if not at their next meeting then very soon.
The effect of the falling dollar on EVA interlocking jigsaw mats has been minimum. Ezymats has been and continues to be the best price suppliers of martial arts training mats in the market. Our interlocking jigsaw mats are both the best price and best stocked in the market. Ezy Mats have containers arriving almost every week to refresh supplies to keep our Australian customers happy.